France welcomes the European Women's Handball Championship
France welcomes the European Women's Handball Championship
The European Handball Federation, most known as "EHF" organise for the 13th time the European Women's Handball Championship.
From November 29th to December 16th 2018, France has the pleasure to welcome for the first time a handball championship on its floor.
The European Women's Handball Championship has began!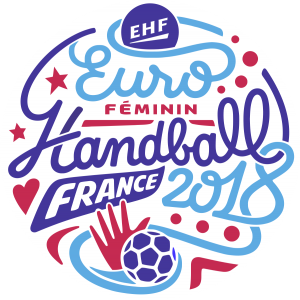 Which future for "Les Bleues" ? 
The good news for the French people is that our last sportive seasons had been blessed. Indeed, in 2017, Les Bleues clearly set it out when they won the World Women Whampionship of Handball. They obtained it  facing Norway. This victory assured them a direct place for the World Championship of 2019. It will take place in Japan.
Then, the following year, 20 years after winning for the first time the World Cup, it's the French Football Team that imposed themselves against Croatia in Russia. This made the pride of all the country!
In this way, Les Bleues had reach the opportunity to challenge at home the 16 countries which are part of the European Woman's Handball Championship. The whole French people has put its hope in these women. Their next goal is to come out with the title of European Champions. In this same way, they have to make the technical performances and the cohesion that allowed them to be called champions goes on.
And how does the tournament goes ? 
The European Women's Handball Championship has took place in a country which is part of it for 24 years. It is following to a qualification phase that last more than a year that the 16 teams are chosen. This year, 47 matchs will take place on 5 area of France : Nantes, Brest, Montbéliard, Nancy and Paris.
The tournament is of course played for a title. Nevertheless, it is also about a direct qualification for the next World Championship of 2019 for the 3 best teams. For the winner, it is about a direct qualification for the Olympics Games of 2020 that will also take place in Japan.
From The Hotel Trianon Rive Gauche, you won't miss anything of Paris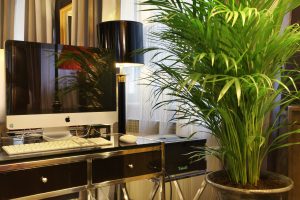 The semi-finales and the Finale will take place in Paris. You can already book your place to assist to the match at the AccorHotels Arena of Paris. In fact, it is at only 30 minutes from the hotel Trianon Rive Gauche, directly by taking the bus 89 or the metro line 14!
If you want to be more cautious, you can wait your favorite team to be qualified before doing your reservation. Moreover, in our hotel, you can use the business corner as long as you need it to make your reservation. For all the informations, our receptionists would have the pleasure to help you and try to welcome you with smile and kindness.
In any case, do not forget to book your stay in Paris! Be part of the agenda of the European Woman Handball Championship until the 16th December 2018.